We're Ostler Equestrian
... and we were founded upon the principle of uncompromising quality.

In a world dominated by mass-produced fast fashion, impulse purchases,
wasteful manufacturing, and low-quality materials
Ostler dares to be different.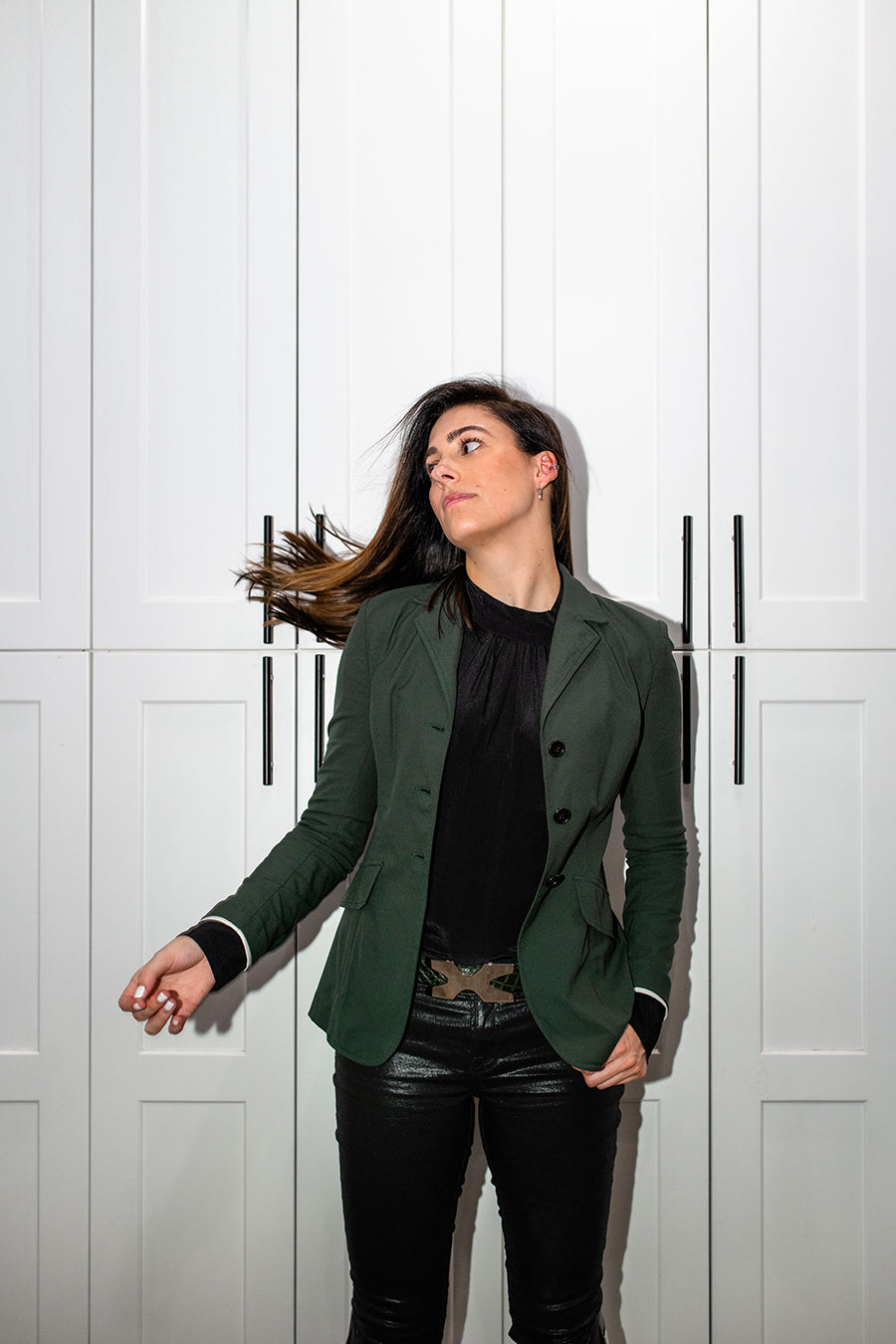 Jackie Mayne
Founder
Accessories are the finishing touch that can tie an entire outfit together. Still, major fashion labels seem to treat them as an afterthought. I found myself perpetually frustrated with "luxury" belts produced with low grade materials and little attention to detail.

An equestrian of over two decades, I walked into my closet one day and realized I owned an entire wall full of tacky belts I didn't even like wearing.

This was the genesis of Ostler Equestrian.

More than three years were spent refining my original designs, sourcing the right materials, and stress-testing prototypes. I wanted to make sure each Ostler piece was not only a unique work of art, but a functional wardrobe staple hand-crafted to be worn for years to come — the way luxury leather goods should be.