Liquid error (snippets/customproductbuilder-initializer line 24): Error in tag 'section' - 'product-template' is not a valid section type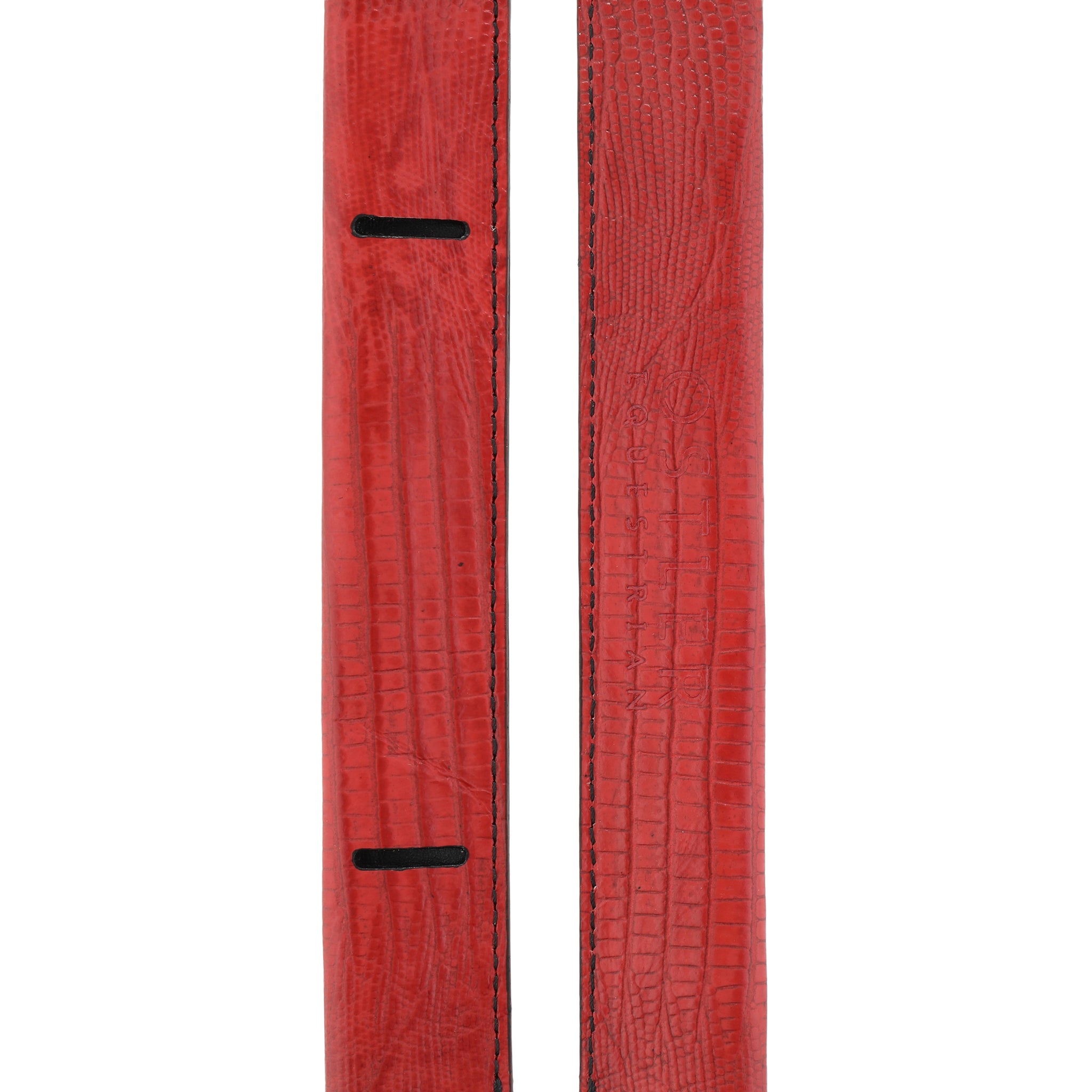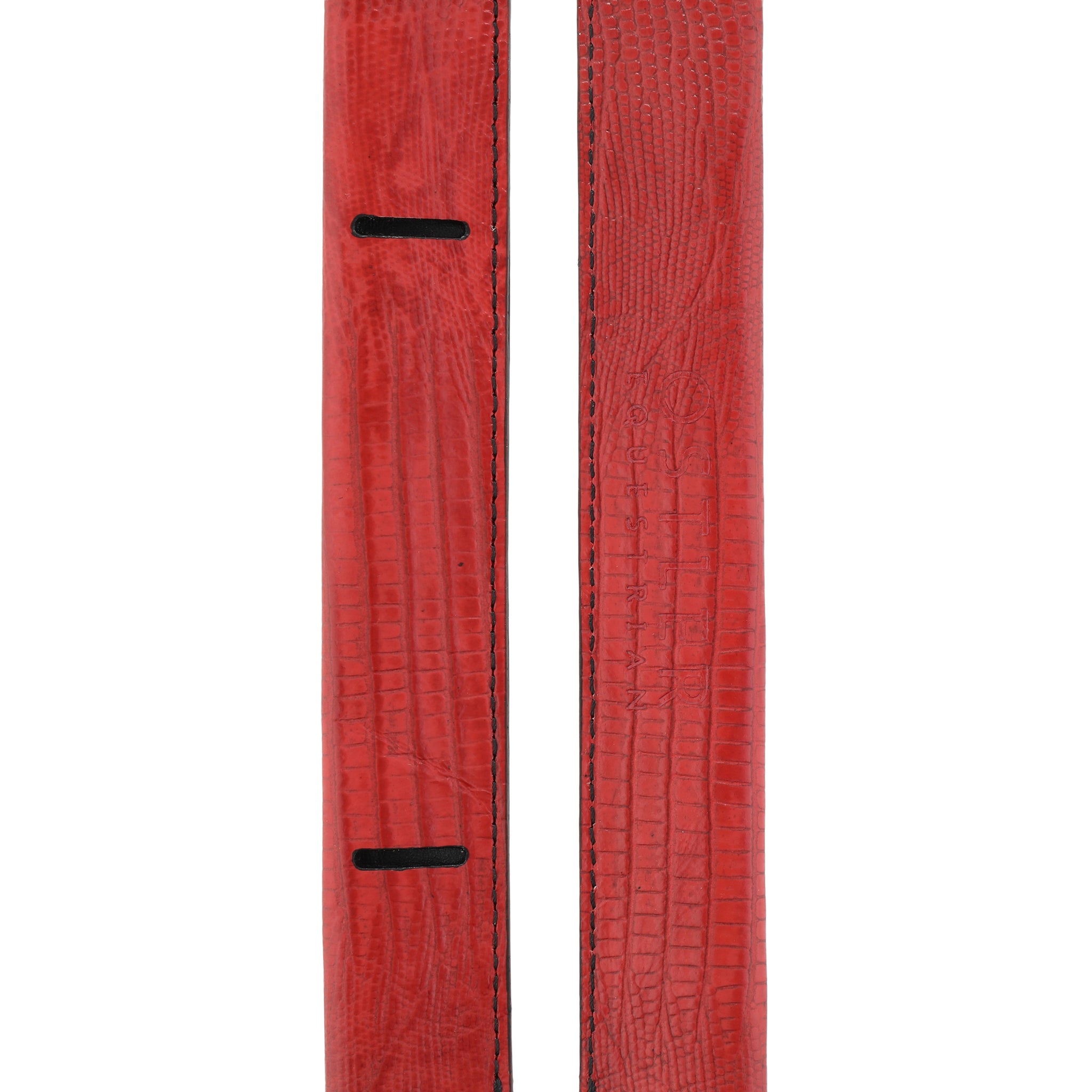 Tegu Spur Cover & Strap Set — Fire Red
Serious protection meets serious style. Prevent scuffs and wear on your boots with Ostler Equestrian spur covers and matching straps.
This gorgeous scarlet shade is sure to make a bold statement. Our signature Tegu pattern leather adds lovely, subtle texture.

Pair with a matching Ostler Equestrian Belt for the ultimate polished equestrian look.
Shiny silver roller buckle hardware.
Spur straps measure ~17.5"x0.5", spur covers ~7"x1", spur insert openings measure approximately 0.5" tall and will fit most ladies English spurs. Please measure your own spurs prior to purchase.
Made with only the highest quality top grain cow leather. Hand finished edge for added durability. Set includes two spur straps and two spur covers.
Handcrafted in the United States.