Liquid error (snippets/customproductbuilder-initializer line 24): Error in tag 'section' - 'product-template' is not a valid section type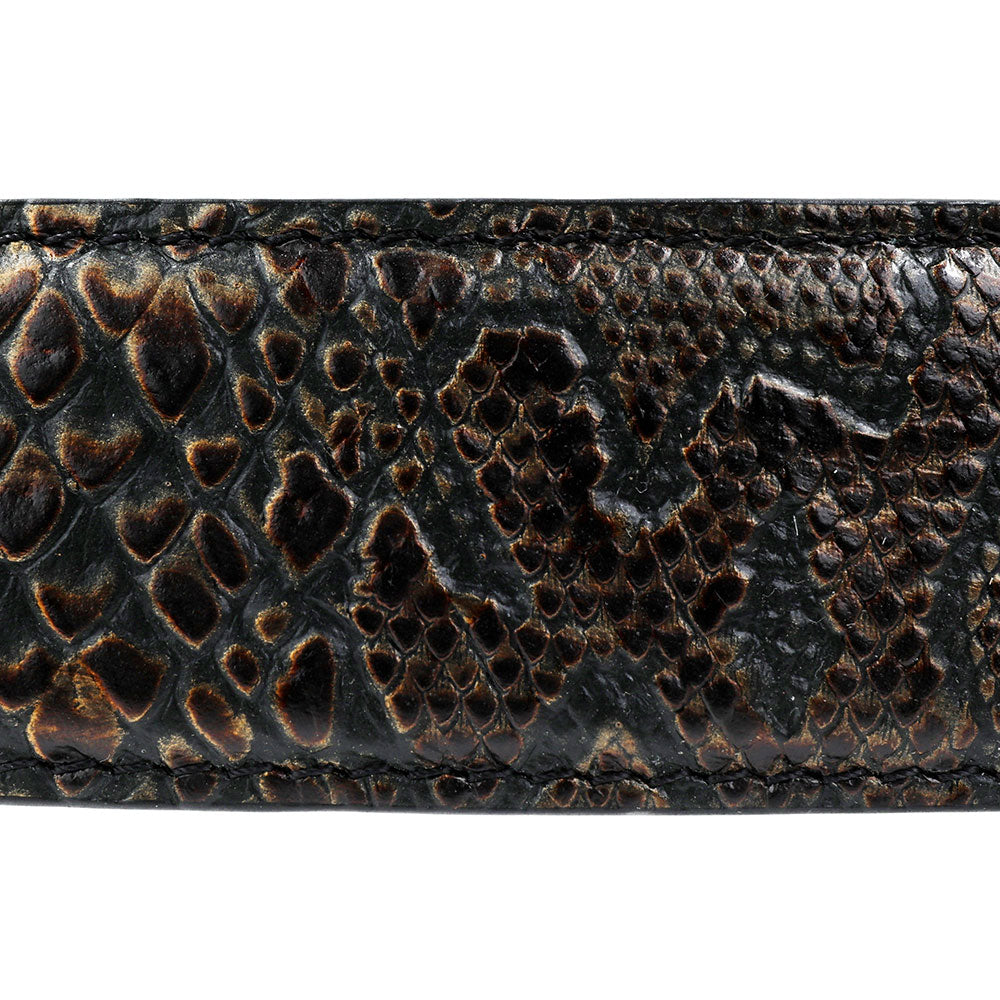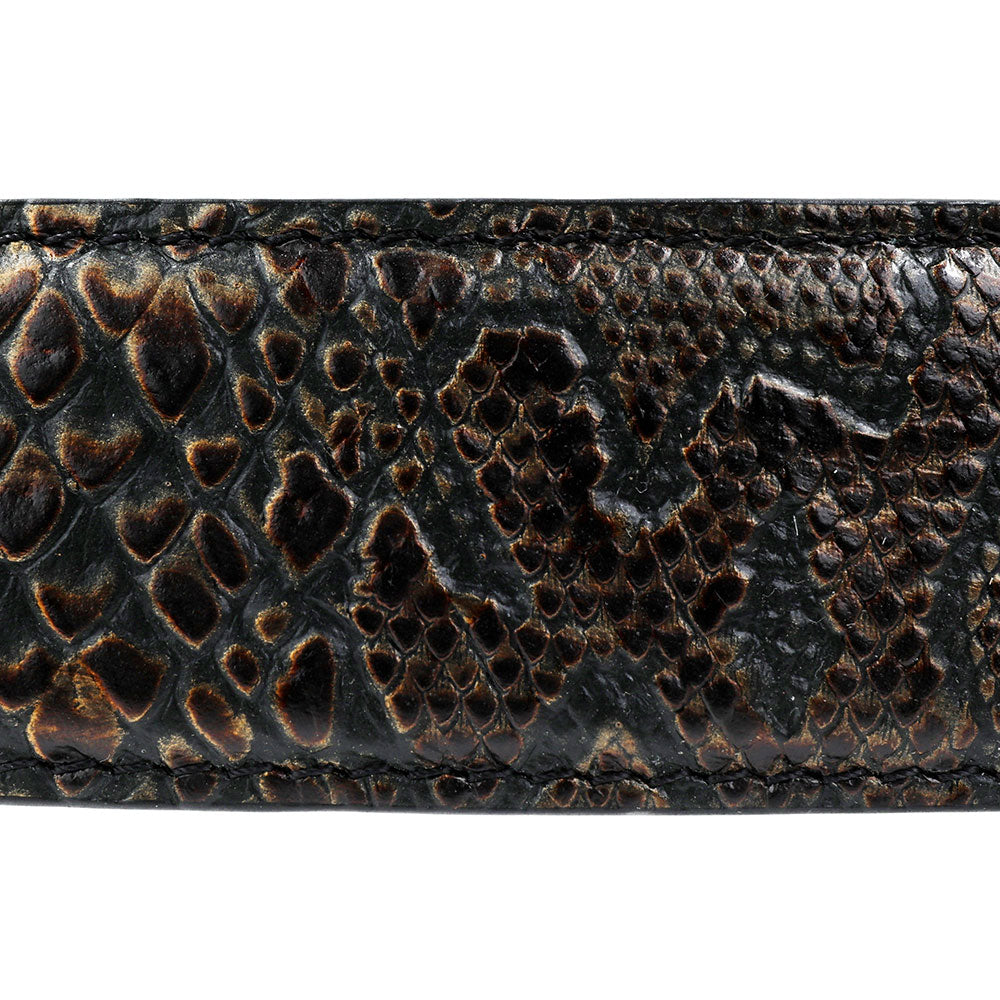 Viper Cavaletti Contour Belt — Cocoa
Fortune favors the bold — and the Ostler Equestrian Cavaletti Contour Belt is nothing if not bold.
Cut on a slight curve, the Ostler Cavaletti Contour belt provides a more natural, flattering fit than traditional straight cut belts.
The cocoa shade is a rich dark brown with black and copper undertones. Our signature faux python leather has luminous dimension and gorgeous texture.
Pair with a matching Spur Cover & Strap Set for the ultimate polished equestrian look.
Solid brass belt buckle with a hypoallergenic, nickel-free shiny gold finish.
Made with only the highest quality top grain cow leather. Unisex.
Handcrafted in the United States.